School Reward Systems
At Westbury Infant School we ensure every opportunity is taken to celebrate the children's learning, effort, attitude and achievement.
Gold, Silver and Bronze Certificates
These are given out weekly to children in each class for exceptional learning. attitude, effort and achievement. The certificates are presented each Monday in a celebration assembly.
Gem Powers
We have introduced Gem Powers to Westbury Infant School. This is a way of encouraging children to develop positive behaviours that will support their learning. A child can win unlimited gem powers certificates which are presented every Monday in assembly.
Diamond – Being responsible

tried to solve his/her own problem rather than relying on an adult
used their learning 'toolkit' (different strategies they have been taught) to identify what they needed to do when they were stuck
used their talk partners/teachers to ask good questions to help move their learning on

Emerald – Being courageous and sticking with it even when it gets tough

brave enough to 'have a go' with their learning even though they know they might make a mistake
comfortable to make mistakes as they know these help them to learn
learn from their mistake and 'bounce back', they stick with it
remain calm even though they have been upset or angry

Sapphire – Keeping focus

keeps on task even though there are lots of distractions
keeps listening to others (teacher and others in the class) even when there are distractions

Ruby – Supporting others

gives support to others by listening to them and smiling at them
praises others when they do well
helps others when they have a problem

Topaz – Collaboration, learning in a big group

shared at least one idea with the whole group
taken turns to share ideas
asked different questions in their group to make sure that they have known that their idea is in everyone's heads

Amethyst – Cooperation, learning with a partner

shared ideas with their partner, talking and listening skills
take in turns to listen and then share what they thought
added a new idea to their old ones
Purple Learner
We believe it is important for children to understand what it is to be a successful learner. Children who demonstrate such qualities in every day learning are called 'Purple learners' We reward life long learning skills with purple stickers and purple postcards home. Pupils of WIS understand that being a purple learner demonstrates outstanding behaviour for learning.
So what is a Purple Learner?
To be a successful purple learner WIS pupils
Know and understand what they are learning
Know why they are learning
Are involved in reviewing and improving their learning
Ask questions and know what I could learn next
Feel safe and understand that we learn from making mistakes
Challenge our own learning
Avoid giving up
Enjoy learning!
Good Manners Award All through the week, MDSA's are looking to see which children demonstrate good manners in the lunch hall. These children are then awarded a certificate as well as being chosen for the top table! These children get served first and are excellent role models for their peers. These certificates are presented weekly in Monday's assembly.
Star of the Week Each class has a Star of the Week where they are celebrated for showing good learning behaviours as well as being a STAR! Their photo takes centre stage in each class display.
Headteacher's and Deputy Headteacher's stickers
These are given t children who are brought to leadership with an adult to share something amazing - it could be learning, attitude or effort! We always take the time to celebrate these occasions as they are important to recognise this achievement.
Celebration Assembly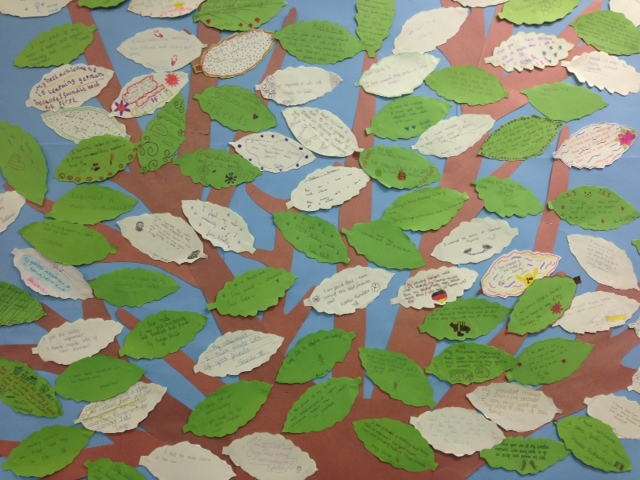 Every Friday, Mrs Budge looks forward to sharing the 'leaves' that the teacher writes to share super achievement. The children explain their learning and show the rest of the children what they have done. These leaves then are stuck onto the tree on the wall in the hall.
Star Reader & Star Writer
Throughout every short term (six weeks or so), raffle tickets are given to the children by the adults when they see super reading and writing. These raffle tickets are then put in two class pots. Then in a celebration assembly at the end of the term, one Star Reader and one Star Writer from each class is drawn out of the pot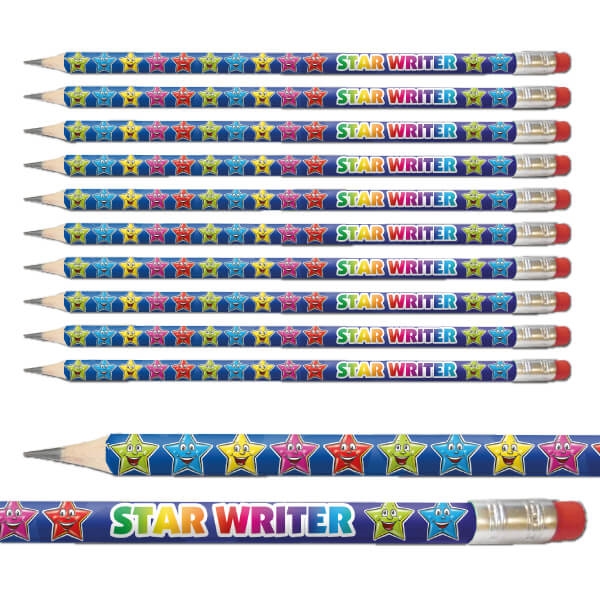 s. The Star Reader wins a high quality picture/reading book and the Star Writer receives a very special starry pencil.. There is a real sense of anticipation during the raffle and f course, the more tickets you have then the greater your chance of winning!
Positive Behaviour
At Westbury Infant School we use a traffic light system for behaviour. This means the children all start the day off with a green card, if they cause low level disruption during the school day they will be issued with a yellow warning card, if this behaviour continues or escalates they will be issued with a red card, they will be sent to a member of the senior leadership team and their parents will be informed at the end of the school day. It is important to remember the children always start a new day on a green card. Our teachers use positive behaviour awards throughout the day such as stickers and certificates, at the end of the week the class with the least number of yellow and red cards win the behaviour cup which is awarded during assembly.