Our Governors
The governing body at Westbury Infant School oversee the strategic direction of the school.
It is made up of a wide range of individuals with many different skills and experiences.
Members represent the parish, parents, the Local Education Authority and also staff. The full governing body meets regularly throughout the year; there are also sub committees that take responsibility for finance and resources, premises and curriculum. The governing body is responsible for a number of areas including: overall standards within the school; ensuring the school meets its statutory duties; safeguarding measures; the strategic direction of the school and the successful implementation of the school improvement plan and priorities.
Please click here for the Governor's Action Plan 2018-19
The children, their development and welfare are always at the centre of all decisions made by governors.
The current Governing body comprises:
Chair of Governors & Safeguarding Governor - Mrs Minnie House
I retired as a Headteacher of an Infant and Nursery School (Academy) in Somerset, in 2015. I was appointed by the WIS governing body and Authority in September 2016.
During the last four years of my time as Headteacher I was also a Leading Learner in Education ( LLE) supporting schools in Somerset. I have lived in Chapmanslade throughout my life and in my early days of teaching taught at Westbury Infant School. As well as being a Governor at Westbury Infant School I am also a Governor at another Wiltshire School.
I have a strong and passionate commitment to ensuring that every child is equally able to access excellent learning opportunities, within a culture of high expectations and that all children are supported in becoming confident lifelong learners.
Vice Chair and Co-opted Governor - Prof. Val Marshall
I was appointed by WIS governing board in 2016 and will be taking on the role as Vice chair this academic year 2018-19.
My background is very much as an academic having spent all of my working life (>30 years) in research and teaching in the higher education sector, initially at Reading then at Huddersfield. I take particular interest in seeing and encouraging women to enter and continue careers in science and technology. At Huddersfield I was instrumental in the development of an access course (Women into Science) that enabled women to return to study at university and subsequently enrol on science degree programmes. It was targeted at women who had left school, had young children and wanted to return to work, the course attracted EU funding. Moreover, I know that all children are inquisitive and curious about how things work and learn by experimentation, so we are all in our own way scientists and I am enjoying watching this experimentation whenever I observe classes at Westbury Infants.
Now retired and with a little more time I am working with colleagues at WIS to achieve the School's aims and visions, to ensure that children are well served and have a purpose as they advance to their junior schools.
I live in Chapmanslade with my husband, a retired industrial chemist, we have a daughter and two lively grandsons who live in Cheddar. We relax by walking in the countryside and bird watching (but we are no experts).
Headteacher - Mrs Stacey Budge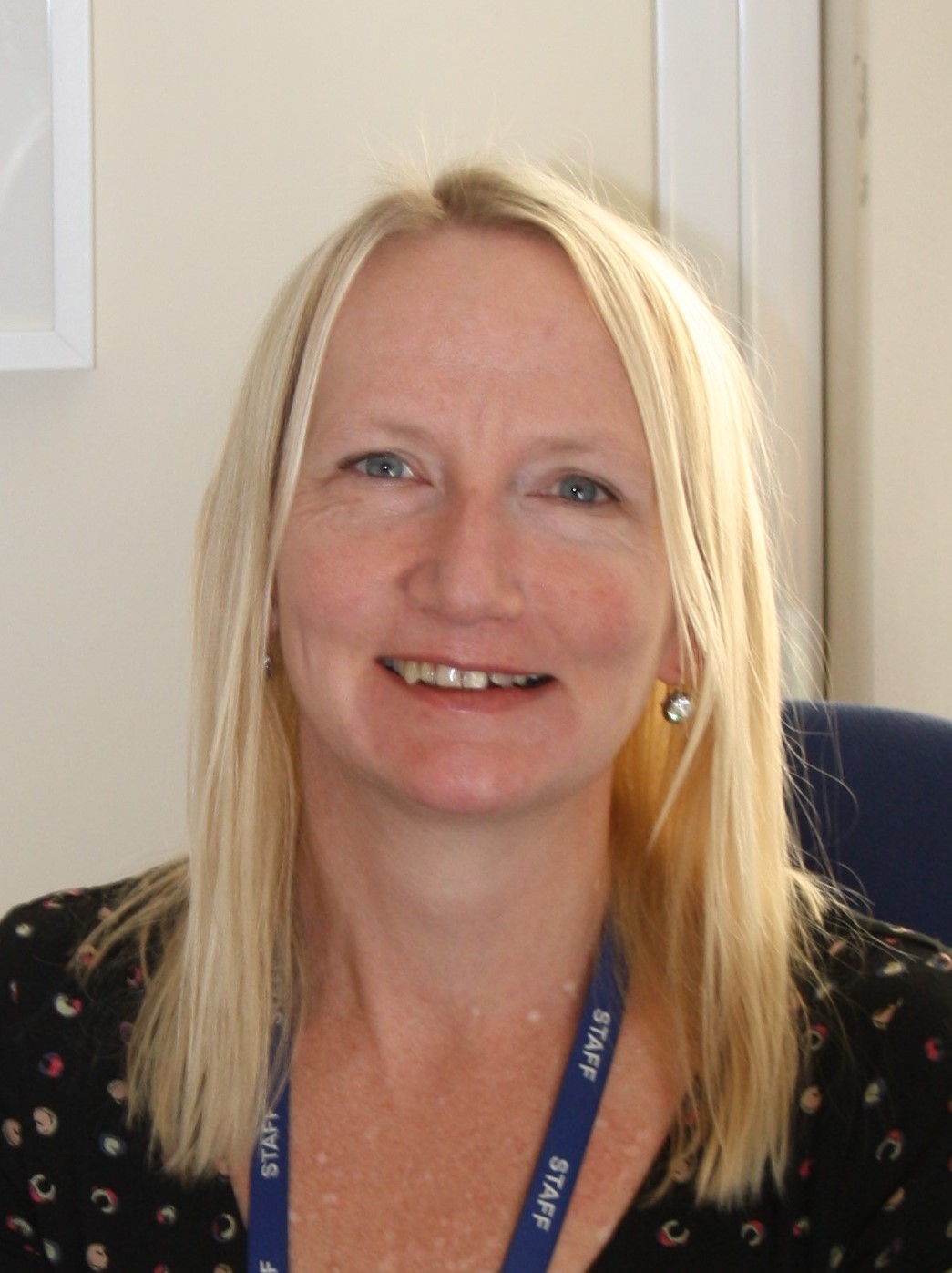 I was appointed by WIS governing board in 2014.
I was a classroom teacher for 20 years, before becoming Head at Westbury Infants School 5 years ago. I have worked in 6 different schools, primarily in EYFS including Nursery. I am a licensed THRIVE practitioner and lead this aspect of emotional development in our school. I believe there is a connection between the school environment and positive outcomes for children and have developed this within our school. I am passionate about giving all our children a wide and exciting range of experiences at school beyond the purely academic and really enjoy taking the children on trips. As a Head Teacher, one of the things I am most proud of in our school is the caring family atmosphere, where every child matters and is special to us all.
At home I have 3 sons who are all now at secondary school or at work. I am an animal lover and have 2 dogs, 3 cats and a guinea pig. I would never turn away a stray and they have a habit of finding me! In my limited spare time I enjoy knitting, sewing and cooking.
Deputy Headteacher - Mrs Nicky Newbury
I was appointed by the governing body in January 2018. In my previous school, as Assistant Head I was also very active in governance. I very much look forward to repeating the experience now I am Deputy Head at WIS.
As a teacher I have taught across the primary school range and have led in Computing and now English.
I thoroughly enjoy my job at Westbury Infant School and am keen to work with the Governing Body to help continually improve the school and its outcomes. I believe we are making great strides towards this goal. I feel privileged to work with such fantastic children, staff, parents, Governors and community. Every child is unique and deserves the very best we can give them. We strive for our children to leave our school, happy, nurtured and full of cherished memories that will stay with them forever.
Outside of school I enjoy pottery, crafts and anything arty. I particularly enjoy spending time with my family including my four grandchildren and my dog especially if we go to the Dorset coast, which we try to do as often as we can.
Co-opted Governor - Mrs Denise Bates
I was appointed as a Co-opted governor by the governing body in December 2018.
Pen portrait to follow
Co-opted Governor - Mrs Sally Evans
I was appointed as a Co-opted governor by the governing body in December 2018.
Pen portrait to follow
Staff Governor - Miss Annie Jones
I was appointed as staff governor by the governing body in September 2017.
I am an experienced Infant teacher, with over 20 years working with infant children. My vision is that all children should be nurtured and given the opportunity to thrive. I understand that we are all different, but are all unique in our own way. Therefore, I aim to get to know the children and work with the families, teaching and encouraging them to shine.
I am a Christian and spend time away from school working with my local church. I am an active person, enjoy walking and finding lots of amazing views to photograph. To relax I like to paint pictures and swim every week.
Attendance & Voting Rights
Click here to view the Governor's attendance, declaration of interests and voting rights for 2017-18.
Click here to view the Governor's attendance, declaration of interests and voting rights for 2018-19
They are supported by our clerk – Mrs Sarah Andrews.
If you need to get in touch with the governing body for any reason please email the clerk at: clerk@westbury-inf.wilts.sch.uk.
If you would like to become a school governor at Westbury Infant School please download the letter and nomination form below and return to the Clerk to Governors via email at clerk@westbury-inf.wilts.sch.uk.